Stuffing My Stockings
Hi there! Elli is in a great mood tonight, so she will be the perfect company for you. The genuine redheaded felt in the mood for some teasing, but she ended all horny and with a great hunger for something hard between her legs. So after a couple of amazing shootings into her sexy outfit, the redhead spread her legs and started to satisfy herself, forgetting about the camera. Lucky for you, we actually caught every second on camera and now you just got front row seats to her amazing show. Watch and drool, you perverts!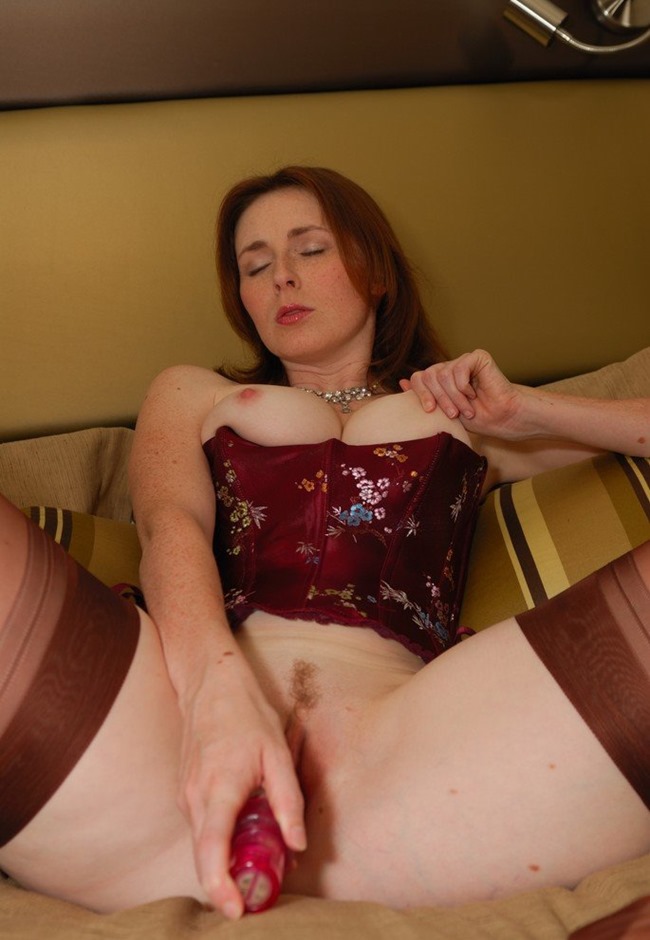 As you can see, Elli is wearing one of the hottest outfits ever. She is usually pretty natural, but this time she wanted something different. So she came with this amazing outfit and we said that will be only a posing session where the naughty brunette will tease with the amazing curves covered with the sexy outfit. The plans changed as the redhead got horny, lubed and ready for more action.. She was posing when she simply took off the panties and started to touch her pussy. Well, that was pretty awesome for us, so we gave her that red dildo. Watch the beautiful redhead shoving that toy deep inside her and moaning loudly just for your viewing and hearing delight. She also pulled down the corset and started to feel her hard nipples. Elli loves to squeeze her tits while fucking, so she'll squeeze the hard pink nipples while she is sliding that sex toy into her wet cave. Enjoy the entire scene by following the link bellow. See ya all next week. Bye!